Keith and Charla Win, Dave gets Burned!
The final four came under scrutiny when all the kicked out cast was brought back in for one final Q & A. Then in the final the old cast was suppose to vote who they thought should win and then the twist came. Dave and Charla and Keith and Dave had to switch partners. The votes then could be cast and they turned out to give Keith and Charla the money. Each got $250,000 and then had the choice to give half of that to their old partner. Keith of course handed over the cash, stating there was not a moment in his mind to keep it. Tara was very happy. Charla was gonna hand of the cash to Dave but Toni came in and told her to keep it because Dave did not deserve it. Toni told Charla that that money would be a start for her in life and she can use it to get going. So she debated some more and decided not to give Dave any money. Dave looked upset but hand no choice but to accept Charla greed. Then the party begin as Keith announced his generousity by saying he would take everyone to Vegas. The show was over when the host said that's it for season 1 but you have to see what is to come with these guests. So who knows who will be back next year.
---
Dave in Control Beau gets the Boot
Since the beginning the rules were simple hook up or get the boot. If you can find someone that will room with you then your in if not you are out. So last week we saw the new comer Melanie get the boot as she had no true ally and in a twist she had to pick one of her allies so she of course went with Desiree even though Desiree jumped out saying me. That was quite the twist as the powerhouse of Dave, Charla, Tara and Keith remained. Amy was once again lost more friends. This time around the boys had to pick roommates and boring old Tom was the outsider. So he picked Charla and so did Dave and of course Charla picked Dave and we said goodbye to Tom. Before he could leave he was told to pick his greatest threat in the game so he picked Dave. Dave of course thought he would have to leave but instead was told he is the one to pick the next ousted guests. So bang he picks Beau who thought Dave would be true to his word and not kick him out, but Dave said he would not be swayed by the majority of the people next time to make a decision. Beau was confused and accepted his fate leaving the game. This meant once again the four got to stay in what was called a miracle and Amy was left roommateless once again. Charla thought Amy will still win but the way things are going it is anyone guess on who will win the ultimate prize.
Fox says after next week the finals will begin as Paradise Hotel has a two hour show next Tuesday. So stay tuned and see who gets the boot.
---
Holly picks Beau & Melanie back into the show
The show calmed down this time around with Toni getting some final words in with Tara and how much she hates her. Zack out of the game turned his rage down and gave a stupid speech at the end for his love of those he met. Mostly the show centered around the hate for Dave, Tara, Keith and Charla. So in the end when the votes were tied Holly had to choose who she wanted in. Each time she went against the four and voted Beau and Melanie back into the game. So the final cast has been selected and now the eliminations begin for the ultimate prize. The grand daddy of them all. But what it is we do not know. So until they tell us what this ultimate prize is we have to keep on watching. Next show Wednesday.
---
Keith Rules over all. Not!
Keith the model came in as the underdog and put his skills to work to not get kicked out and team up with Chara, Dave, and Tara. This caused a great stir as the old guests were now a mob. The show continued to get out of hand as Zack began running his mouth, so much so he threated Keith. Telling him he would have his buddies meet him in Arizona and beat his ass. After this was over they all got together and Keith was given the news Zack would not be allowed back. Keith then boasted to the camera he got Zack kicked out Twice. Andon began to kiss ass as he and the others were told only two of all the old guest would be allowed back in. Andon wants to stir up some if he gets back in but that will be next week. Chara also emerged from her room for a brief hello but seemed weak and wounded as she could not mentally handle it. But in the question period she seemed strong and happy as she was questioned on her character. All she could say was she was playing the game. So now Chara has mastered the crying and the broken brain only to come back to say she was just playing the game. When will the rest catch on that she is acting every minute of the game.
Next Show: Only two guests are allowed back into the hotel, excluding Zack. Holly must wait to see if Melanie is here to say as she will lose her man if it happens. Amy and Toni take it out on their enemies. Andon turns on the charm with Dave, Keith, Chara, and Tara. Only Andon wants to destroy the whole group. The final eleven will be settled on Monday when two guests come back in for the ultimate prize to be the last couple standing. Oct 1st, Final.
---
Andon beats up on Dave as the War Breaks out
It is a war of old versus new as the house guests are treated to all the old voted out guests and it ain't pretty. Chara was the first to hide as the Zack, Beau, Kirsten, Amanda, Melina and Andon walked back on set. Zack cut into Keith the moment he arrived and Keith just looked on trying to make sense of it all. But Zack was not gonna finish and even challeged keith to a fight as he knew he could take him down. After that Zack promised to cause even more heat at the next group meeting tomorrow but before he could do that Andon came in and he was not a happy camper. It took only a few hours before he attacked Dave. It became a heated exchange as Andon cut down Dave asking about his King for a day. Dave felt they were becoming friends when Keith asked how it was with a Burger King crown. Dave stepped back and realized it was a cut and said he was a truthful guy but no one came to his defense. Andon then started yelling at Dave and cutting him down and insulting his relationship with Chara a fake and he didn't know what she said behind his back. That did it for Dave as he did not believe Andon and Beau so he had to lick his wounds and walked away to be by himself. If you did not know why Dave was by himself it was because Chara and Tara hide all day, as Chara cried about the evil Amy and crew. Chara wanted to leave the show and that is where we last see Chara crying away with Tara, her barbie support. Kirsten, Keith and Dave kept checking up on her but it did not look good for poor old Chara. Yeah you know the one that said she has sex everynight expect when she got on show, Chara the crier. Oh when the truth comes out.
Next Show: Well you guessed it Alex, Toni and Kavita come back to make it hunting season on Keith. It will be chaos this Wednesday the remaining voted out guests arrive to cause more trouble for those who are in. What dirt will be spilt? Then the real reason for their arrival of the guests will be revealed and in the end they all leave. Keith is one happy boy at the end of the show.

---
Paradise Hotel came to an Explosive End
Once Big Brother Post poned their season final Paradise Hotel could not have their final on the same day so they pushed back the final to Oct 1st, 2003. Reality shows are hot as they take a major portion of the viewing audience so competing in the same time slot is not good for ratings apparently so extending the show was done for the best. It was a summer show that was like no other. Screaming Yelling and fighting all the time. Trying to plot to stay in the game always led to a fight and in the end the two winners won 100,000 each.
---
The Final Four in the Show
(Click on the Pictures for their Official Profile)

---
The Singles Kicked Out of the Show
(Click on the Pictures for their Official Profile)

| | | |
| --- | --- | --- |
| | | |
| | Matt | Zack |
| Toni | Amanda | Kativa |
| Andon | Beau | Kirsten |
| Melanie | Alex | Tom |
---

---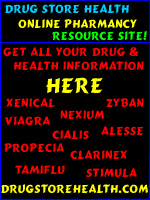 ---
---