ROBERT MEMPHIS GARRET BIG BROTHER 10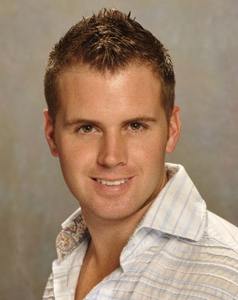 Robert Memphis Garrettof Big Brother 10
Age: 25
Hometown: Los Angeles, CA
Occupation: Mixologist
Marital Status: Single

Memphis is a very charismatic young man who, as a teenager, once sold fake Nike sport shoes on street corners. He currently works as a "Mixologist," which he insists should not be confused with a bartender. Memphis attended Florida State University and earned an Associate College Degree in Event Management. Memphis has been with his girlfriend for the past three years and they've lived together for a year and a half. His father died when he was a teenager and he has a great relationship with his mother, who he considers a hero, and gets along with his stepfather. He describes himself as outgoing, energetic and active. His perfect romantic partner is fun, energetic and happy. He loves to eat seafood, watches "Entourage" on television and listens to Johnny Cash as well as other kinds of music. He likes to play basketball and enjoys working out and hiking. He also loves his Doberman Pincher named Diesel.

His birth date is December 6, 1982.
---

---
---
BigBrother 14 Cast
---
BigBrother 13 Cast
---
BigBrother 12 Cast
---
BigBrother 11 Cast
---
BigBrother 10 Cast
---
BigBrother 9 Cast
---
BigBrother 8 Cast
---
BigBrother 6 Cast
---
BigBrother 5 Cast
---
BigBrother 4 Castt
---
BigBrother 3 Castt
---
BigBrother 2 Castt
---
BigBrother 1 Castt
Reality TV Info
Philippines PonyTV
---