HARDY PROFILE PAGE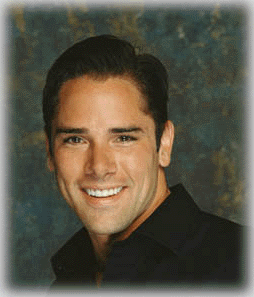 Hardy made a mistake and is now out of the house!
   Hardy believed he could trust Will, even after nominating him for a fourth time, but Will allowed Monica HOH and now Hardy is out of the house. Hardy may have pushed his way around in the house and dying his hair black may have made him seem more evil but if you ever really watched the show you would have seen a kind senitive man. Those hugs of love he gave and those tears that fell from his face on numerous occassion were not a mirage, they were real! We are sure he tucked this character away on those bouncer nights, but in reality Hardy is a warm and kind person full of love and passion. He will be missed by all as he had created a great following of loyal fans who believed he could get all the way. Sorry America that Evil Dr. Will stepped in and kicked him out and all Hardy could say was he believed Dr. Will, but every deal he made with Will, he broke, as all liars do! So Hardy lost and the Evil Dr. Will reigns supreme!
We have seen the last of Hardy on primetime television and you will have to catch a glimpse of him on his media tours or back home Where is a bouncer by trade and live resides in York, PA area with Grandmother and Brother. Who knows he may be moving to Hollywood soon! If not, from all your fans it was nice knowing you. Good fortune in your oh so deary future and tuck away those tears and be a man of love and fruitfulness so little Hardy's can roam this beautiful planet of ours and visit this page on your glory and fame or the beginning of it at least!
---
History
Age on Show: 31
Single
York, PA

Occupation: Account Executive
Motto: Do today what others won't, so tomorrow you can do what others can't!
Hero: Maternal Grandfather
Favorite Food: Chicken
Least Favorite Food: Veal
Favorite Music: Rock/Alternative and Rock/Rap
Favorite TV Show: Drew Carey
Favorite Movie: American Beauty
Least Favorite Movie: Any Cannonball Run movie
Favorite Band/Singer: The Verve
Least Favorite Band/Singer: Madonna
Favorite Magazine: Entertainment Weekly, People, Time
Favorite Sport: Football
Favorite Color: Orange
Least Favorite Color: Fuchsia
---
---
---