DR. WILL KIRBY PROFILE PAGE
Dr. Will the Puppet Master is no more
Dr. Will is and Boogie have managed to take Chill Town to the Final 4 but when Janelle won Veto she had her little talk with Erika and discovered Will undermined her on Marcellas and Howie and so she got her revenge. So we can all say this: NOOOOOOOOOOOOOOOOOOOOOOOOOOOOOOOO!!!!!!
Why Janelle Why? You Booted out our favourite man. Oh the horror! The streets are rioting tonight because Janelle voted out the Best Man of Big Brother.
It has been a crazy two months in the Big Brother House as Dr. Will weaved his way to the final 4. Dr. Will broke the record for most HOH and Veto losses ever. He was put up on the block and survived and sysmatically eliminated each contestant from the Big Brother House till Janelle killed him by voting him out. He is the Master of this game but had one weakness: Janelle. This year he has proven it once again he was one of the best players ever just too bad he did not win. We all will bow our heads in the lose of Dr. Will the Best male of Big Brother All Stars. You gotta love the Doctor and no there is no nude pictures of Dr. Will on the internet so stop looking.
Check out the Screaming Ninja Video which is all the Rage Here
Dr. Will and Janelle are gonna apply to the Amazing Race 11
You should except to see them for 2007 January Season run. If you want to see these two monsters take on an Amazing Race crew you will have to wait a year but it should be interesting.
Will and Janelle Amazing Race Wannabes!
---

Why you should've voted for me:
Don't vote for me... I dare you. You are looking around at the other options, and the truth is they all fall short. If you want the most entertaining contestant, you need look no further. You know it and I know it.

Willkirby: "MONEY IS THE LAST THING I WORRY ABOUT. I C0-OWN 6 RESTURANTS, A TEDDY BEAR COMPANY AND I'M A PHYSICIAN. I HAVE MORE $ THEN I CAN SPEND"


---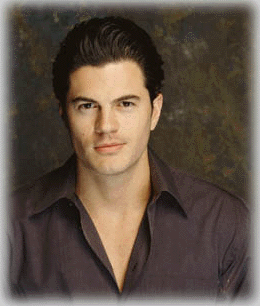 Dr. Will
   He is the man of the house, the last of Chill Town and the only guy that hooked up. Will has overcome the odds and managed to win Big Brother 2 in a 5 -2 vote. Shannon was waiting for Will with open arms and they both couldn't wait to get their relationship going again. The other members of Chill Town look forward to Will's gifts and glorious days ahead all because most felt he played the best game. So will wins BigBrother 2!
In the beginning Will came off self centered, with an ego larger than his head. Those who allied with him became Chill Town, but were eliminated one by one. Will also lucked out and got the only girl in the house, Shannon, his new girlfriend. As the end neared and the house emptied Will became a quiet man, thanks to the Evil Nicole. Apparently, Nicole threated to kill Will if he pissed her off. Nicole was always angry at Will and if it weren't CBS warning her, and supplying her with xanax for comfort, she may have become violent. Poor Will. Shannon must have been happy when Will finally go his revenge on Hardy by evicting him and becoming one of the final three and though he couldn't win the final HOH, Nicole choose to evict Monica and head to the final with Will.
Beyond the lying, which he promised us, Will is a great man and teriffic Doctor. He cares deeply for humans and animals. He has a loving family and hopefully a large bank account and women in the end of this.
Will seems to be a fun loving person with high spirits, he is a Doctor by Trade and a Hollywood wannabe in life. He currently resides in Maimi Florida but may change it to LosAngeles this coming decade as he Hollywood lifestyle takes off! Especially with girls like Shannon to hangout with.......
---
Contact Will
City: Miami Beach
State/Province: FL
ZIP: 33141
---
History
Age on show: 28
Single
Miami, FL

Occupation: Physician
Motto: Be desireless, be excellent, be gone
Hero: The Six Million Dollar Man, Steve Austin
Favorite Food: Sashimi
Least Favorite Food: Pasta
Favorite TV Show: Boy Meets World
Least Favorite Show: Any court shows
Favorite Movie: Fight Club
Least Favorite Movie: Air Bud II
Favorite Band/Singer: Weezer
Least Favorite Band/Singer: REM
Favorite Magazine: GQ, New England Journal of Medicine
Favorite Sport: Watersports
Favorite Color: Black
Least Favorite Color: Mauve
---
---
---

Dr. Will Amazing Race 11
(News on him & Janelle)
Kirby Photos
(CBS and others)
Big Brother Vote
(Cast your Vote)
Favourite Movie

Favourite Artist

---
---
BigBrother 14 Cast
---
BigBrother 13 Cast
---
BigBrother 12 Cast
---
BigBrother 11 Cast
---
BigBrother 10 Cast
---
BigBrother 9 Cast
---
BigBrother 8 Cast
---
BigBrother 6 Cast
---
BigBrother 5 Cast
---
BigBrother 4 Castt
---
BigBrother 3 Castt
---
BigBrother 2 Castt
---
BigBrother 1 Castt
Reality TV Info
Philippines PonyTV
---