Howie is Out via Backdoor

Poor Howie gets Booted by his Apprentice

Jedi Howie is out. He lost the game because he could not win anything, players who float around and don't own up tend to get booted out. He went out with a bang as he left it seemed he would get into a fight with Boogie for making George change his mind but in the end he never did. Everyone went out thinking he his leaving was not a class act as those who evicted him thought poorly of him but Howie didn't care. Ei Howie was not able to win because he was not the best player in the game. He will go back to selling lightsabers again.

Why you should've voted for me:
BIG BROTHER without Jedi Howie is like a day without sunshine. Everyone enjoyed a category 3 Hurricane Howie on BB6. It is time to enjoy a category 5 Hurricane Howie on BB7 ALL-STARS! The Force will be with me, I promise!
Howie Mandel Gets a Reality TV Show
---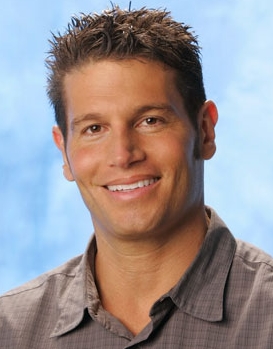 Howie BB6
Name:
Howie Gordon
Occupation:
Age on show BB:
26
Status:
Lives:
Favourites
Films: Enter the Dragon, Star Wars
TV shows: Smallville, I Dream of Jeannie, Six Million Dollar Man
Actors: Arnold Schwarzenegger, Lee Majors
Actresses: Salma Hayek, Erica Eleniak
Bands: U2, Rod Stewart, Hall & Oates, The Monkees
Hobbies: Kick boxing, reading meteorology
Sports to Play: Football, softball, basketball
Sports Teams: Broncos, Hurricanes
Outdoor Activities: Swimming, running, beach, Everglades
Music: Oldies & Top 40
Cereals: Trix, Lucky Charms, Fruity Pebbles, Froot Loops
Snacks: Hostess cupcakes, Twinkies, ice cream
Cookies: Chocolate chip, macadamia nut, oatmeal raisin
Candy Bars: Reese's Peanut Butter Cups, Snickers, Charleston Chew
Alcoholic Drinks: Canadian Club & 7-Up, Budweiser, Miller Lite, piña colada
Non-Alcoholic: Mr Pibb, Cherry Coke, Dr Pepper, root beer